The Arts and Education 2017
Seminar 25. - 27. October, Stord Campus
The Arts and Education 2017: Integration or Separation?

A seminar organized by Kulturtanken - Arts for Young Audiences Norway and Western Norway University of Applied Scienses, CASE center.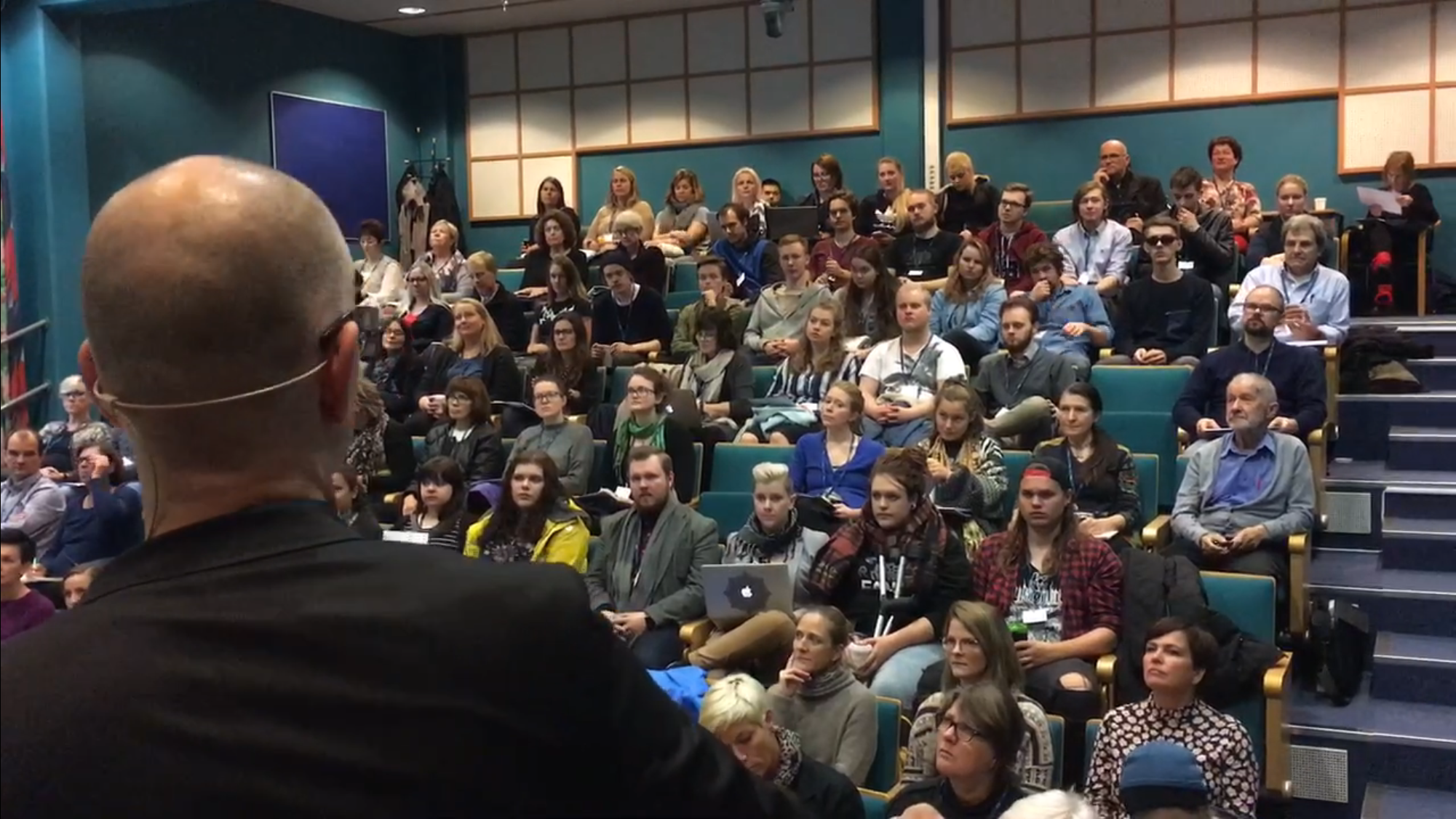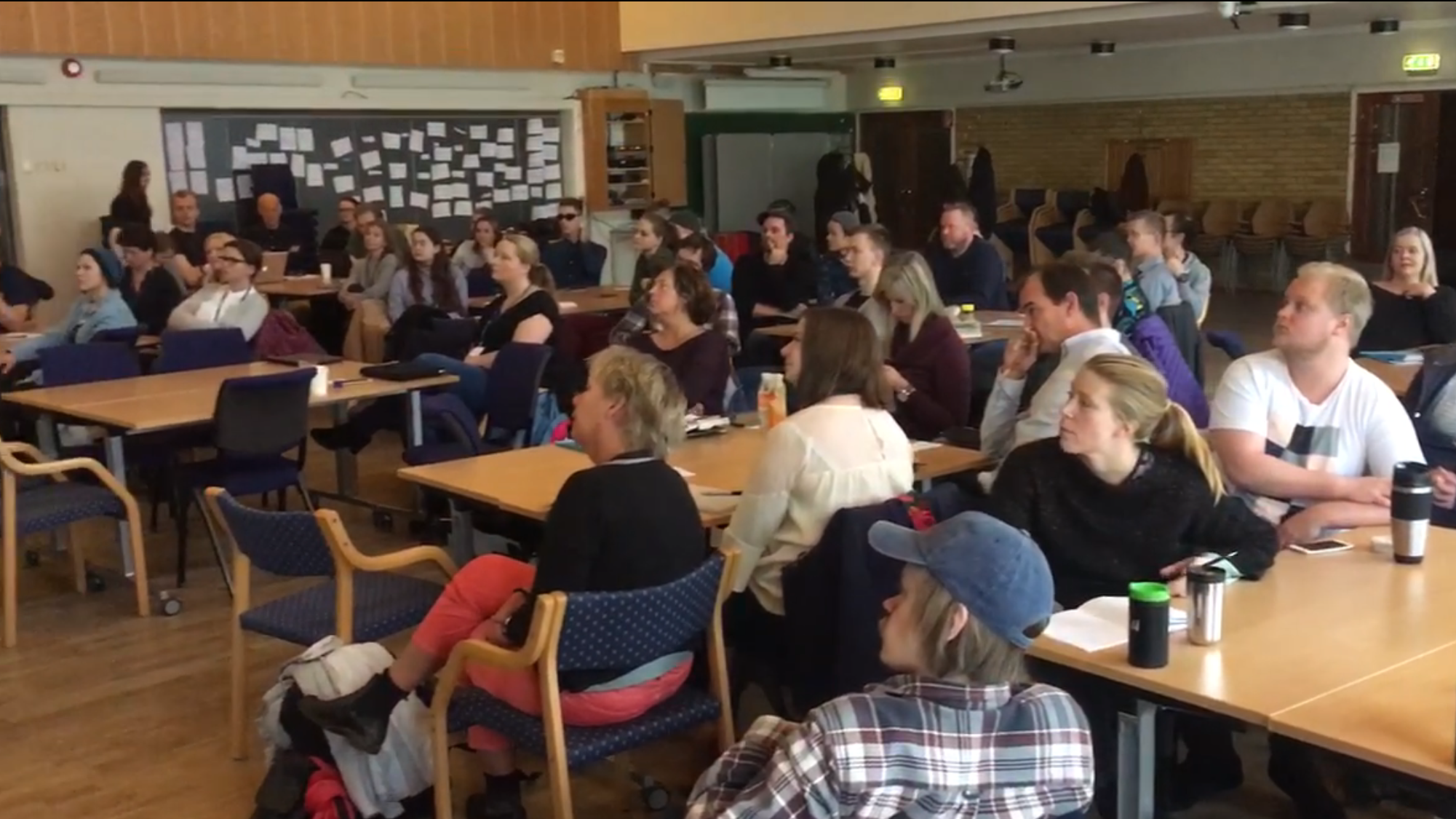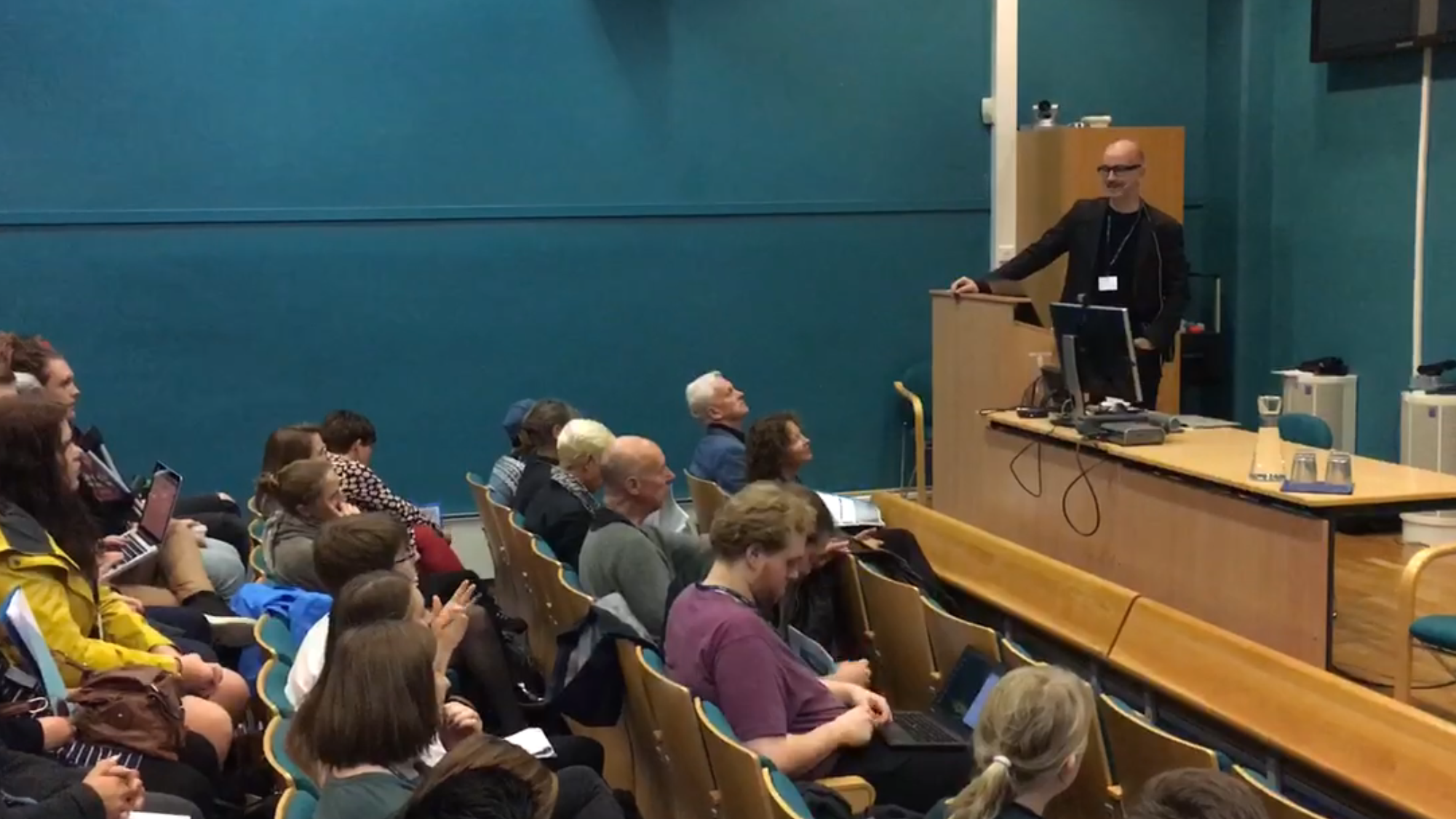 Alle foto: Lars Erik Niklas Smith

Place: Stord Campus, Western University of Applied Sciences (WNUAS), Norway
Time: October 25th at 12.00 to October 27th at 13.00, 2017
Programme
Time October 25th
12:00 Registration and lunch
13:00 Welcome and background, by Kulturtanken - Arts for Young Audiences Norway (AYAN)
13:15 Keynote Kari Holdhus: Research on dialogic musical meetings at school – what, why and how?
14:15 Keynote Gert Biesta: The basics of Education
15:15 Keynote Eric Booth: The basics of Participatory Arts
16:15 Coffee and mingling
17:00 (18:30) Networking - interactive posters and mini presentations by participants (Facilitators and responses: Magne Espeland, Oded Ben-Horin, Jill Halstead, Kari Holdhus, Marit Ulvund)
Time October 26th
09:00 Tine Grieg Viig: Morning singing
09:15 Keynote Liora Bresler: The arts and schools- some fundamental challenges.
10:15 Coffee
10:30 Workshop - Eric Booth
13:00 Lunch
14:00 Gert Biesta: The arts and the beautiful risk of education
15:30 Coffee, tea and talk
16:00 (17:30) Group and plenary discussions - how to solve challenges (Facilitators and responses: Liora Bresler, Gert Biesta and Eric Booth)
Time October 27th
09:00 Gunhild Aadland Rolfsnes: Morning singing
09:15 Dave Camlin: Community, education and the arts
11:30 Kari Holdhus: Summing up and network invitation
12:00 Lunch and farewel
For more information about the seminar, the speakers and the programme
Here are all the presentations from the seminar / Under følger alle presentasjonene
The Arts and Education 2017
Ståle Stenslies tale ved åpningen av seminaret.
Research on dialogic artistic meetings at schools
Kari Holdhus' foredrag om hva, hvorfor og hvordan forske på dialogiske kunstnermøter.
The Basics of Education
Gert Biestas foredrag om læring, undervisning, danning og utdanning, og om kvalifisering, sosialisering og subjektifisering.
Reconnecting Art and Education
Gert Biestas foredrag om å bringe kunst tilbake i kunstutdanningen, og utdanning tilbake i kunstutdanningen.
The Fundamentals of Teaching Artistry
Eric Booth forklarer de 6 fundamentale kjerneverdiene i konseptet Teaching Artist.
A New Framework for Understanding the Field of Artists Who Work in Education and Community Settings
Eric Booth forklarer hensikten, formålene og rammeverket for kunstnere som arbeider i skole og lokalsamfunn.
Development guide for excellence in Teaching Artist practise
Eric Booth forklarer de grunnleggende ferdighetene i undervisende kunstneres praksis.
Knowledge that matters: Contributions of the Arts in schools
Liora Breslers foredrag om kunstfaglig undervisning og utdanning i USA.

Community, Education and the Arts
Dave Camlins presentasjon om tilstand og nær framtid for disse feltene i engelsk og globalt perspektiv.

Kari Holdhus oppsummerer seminaret: